Smoothie making is no rocket science and there are so many benefits you get from drinking it, such as improved digestion, hydration, eating more fruits and vegetables, easier weight loss, more energy and many others. However, there are some basic things you need to know before you start blending.
First, you should decide what recipe will suit your purpose – are you trying to lose weight or just want to add more greens into your diet? Perhaps you would like to have more energy and built your stamina? 
1. What Recipe will Suit your Purpose?
You can then add your base, which will make the smoothie creamy. The most basic base is a banana, followed by avocado, peach, apple, chia seed gel or nut butters. Yogurt, frozen fruit or pears will also do the trick.
You can then add your base, which will make the smoothie creamy. The most basic base is a banana, followed by avocado, peach, apple, chia seed gel or nut butters. Yogurt, frozen fruit or pears will also do the trick.
2. Choose a Healthy Liquid Base to Make a Smoothie
Secondly, keep in mind that the first thing you add into your blender is the liquid you want to use. Do not forget that you should stick to your recipe and should not add more water than recommended (usually not more than 2 cups per person); otherwise your smoothie will be too watery. Keep in mind that smoothie is not a milkshake and therefore not a sugary dessert but, when done right, actually a meal replacement.
The base of a milkshake is dairy, usually ice cream or milk with added flavor. They can be topped with whipped cream and candy. We definitely do not want that in smoothies, so make sure you use a healthy liquid base, which certainly does not include sugary drinks and other liquids filled with sugar. You should rather use filtered water, almond, coconut water, hazelnut, oat milk, organic fruit juiced or kefir.
You can then add your base, which will make the smoothie creamy. The most basic base is a banana, followed by avocado, peach, apple, chia seed gel or nut butters. Yogurt, frozen fruit or pears will also do the trick.
3.  Add Fruits or Vegetables
Now it is time to add the fruits or vegetables your smoothie recipe requires. You can also get creative and add whatever you think goes together and then learn from your mistakes. Opt for fresh fruits or the frozen ones – you can also prepare packs of cut fruits beforehand and freeze them; that way you will also save time.
At the end, you can also add some additional foods to your smoothie, such as, a pinch of quality salt that will increase the minerals (such as pink Himalayan salt), spices, quality protein powder, super-foods, such as chia, flax or hemp seeds, goji berries… The possibilities are endless!
After adding all your ingredients, it is time to start blending! Follow the instructions of your blender and do not worry, after a few times, smoothie making will become second nature for you and you will get it right every time.
Top 4 Smoothie Mistakes to Avoid
Smoothies are great liquid replacements of a meal, full of nutrients, vitamins and minerals. They are also a simple way to incorporate fruits and vegetables into our diet. Moreover, they are super easy and quick to make, so we can always have a healthy meal, no matter where we are.
But there is a problem – not all smoothies are healthy. If we do not prepare it the right way and consequentially insert sugars, harmful trans fats or other things our body does not need, a smoothie can actually be detrimental to our health.
Below are four most common mistakes you can encounter when preparing a smoothie. Making these mistakes will result in your smoothie being a big fat bomb filled with calories and you will eventually gain weight instead of lose it.
When you find a new smoothie recipe, you should first check if there is any added sugar or sweet ingredients in it. Sugar sometimes hides in places we would mistakenly consider to be healthy – muesli, yogurts, juices… If you are not paying attention to your ingredients, your smoothie can end up containing as much sugar as two Coca-Cola cans!
So keep in mind to always avoid smoothies with any kind of added sugars. If the recipe you are using asks for adding juice, always add freshly pressed one and avoid the one you can find in a supermarket! Store-bought fruit juices are always packed with plenty of sugar so adding them to your smoothie is no benefit at all.
Remember: Fruit juices found in supermarkets are just sugary water with added flavor, which is certainly not doing any good to your body. Although, there is controversy concerning the sugar content of juice, it is still a much healthier option than other sugar-sweetened drinks like soda or energy drinks. 
Just remember to limit your intake to about 1 to 2 cups (240–480 ml) per day. Your best alternative is using whole fruits and vegetables instead. Juice can be a good source of nutrients to add to your smoothie but in moderation.
The following list contains a few smoothie ingredients you should never add to your smoothie:
ice cream or sherbet
sugar or agave nectar
any kind of chocolate syrup or powder, such as Nestlé
store-bought honey
non-organic peanut butter with added sugar
low quality protein powders
whip cream
chocolate or any other pudding mix
Fruits already contain enough sugars so there is absolutely no need for adding additional sugar to your smoothie.
Do not forget to add some vegetables to your smoothie to compensate for all the sugar in your fruits. However, if you are preparing a green smoothie and want to improve the taste, you should opt for berries or non-dairy milk rather than adding sugar. Contrary to what we can read in many articles, avoid adding dates, honey or maple syrup to your smoothies.
You should also include spinach, kale or chia seeds in order to add fiber, which will slow down the sugar digestion. This will keep your insulin levels from spiking and help your body digest your smoothie.
It is believed that green and fruit smoothies are very healthy, so it can be tempting to add as many pieces of fruit or veg as possible. But do not forget that by doing that, you are also adding extra calories, complicating the taste and making your smoothie look unattractive. Adding so many ingredients means that you smoothie will turn out looking like a brownish goo. 
So do not get your hopes up that adding kale, spinach, avocados, broccoli, coconut milk and a ton of superfoods will get you skinny in a day. You should also keep in mind that not all ingredients go together and some might just make you feel bloated – there should be equilibrium for everything. It is advisable to start with 3 or 4 main ingredients and basic recipes and then build from that.
It is also possible that you make a smoothie that will not keep you full for a very long time. As smoothies are considered to be meal replacements, this should not happen. If you drink your smoothie and feel like snacking half an hour later, there is no point in substituting your normal meal with a smoothie and you should therefore reconsider your smoothie preparation.
You probably want to eat meals that are satiating and fill you up until your next meal, so you should keep in mind that simply adding vegetables and fruits does not mean that your smoothie contains the protein your body needs to function throughout the day. If your smoothie consists of only sugar with no protein or fat, you can be sure you will get hungry in an hour. Additionally, if your smoothie does not contain enough calories that would make up for an actual meal, this can hardly be called a meal replacement.
You should therefore add ingredients that contain some much-needed nutrients (protein and fat!). Make sure you aim for at least 10 g of protein per serving or you will risk being hungry in less than an hour.
Choose from the following ingredients to make your smoothie more nutritional:
non-dairy soy or almond milk
Greek yoghurt
tofu
cottage cheese
beans
nuts and nut butters
quality protein powders
However, you should make sure to keep in mind the mistake number 2 – do not overdo it and add too many things! You can easily double the calories by adding ingredients your body does not need.
If you put low quality ingredients into your smoothie, you should not expect it to miraculously turn out to be healthy. In order to get that healthy mixture you are hoping for, you should avoid using low-grade protein powders or superfoods or non-quality fruits. You should rather opt for fresh produce, full of vitamins, minerals and other nutrients.
 You should also look out for colorings, preservatives or other inactive ingredients that will add hidden fillers, chemicals or inflammatory agents into your smoothie.
 Additionally, keep in mind that there is no point in adding store-bought mixtures of oats filled with sugars or superfoods blends containing only micro-doses of the actual superfoods. Always read the tags on the products you buy and check the percentage of the ingredients in the foods you are buying.
How to Fix Smoothies Gone Wrong?
Everyone says making smoothies is so easy, so what could actually go wrong? However, they are still some things that could go wrong.
If your smoothie is too watery, simply add more fruit (the best option would be bananas or frozen fruit), nut butter or oats.
If it lacks creaminess, you can add some nut butter, oatmeal, avocado or banana. On the other hand, if your smoothie is too thick, add some non-dairy milk, such as oatmeal, coconut, hazelnut or almond. Remember that this might change its flavor, so always add the liquids in small amounts.
In case you accidentally made your green smoothie taste almost too healthy, you should add more milk, such as for example hazelnut, or a frozen banana
Even if your smoothie is too tasteless, you can still save it – add a splash of natural fruit juice for acid taste, Greek yogurt for tangy taste, or dates or honey for sweetness. You can also add spices or grated ginger to add more flavor.
If the smoothie is not blended enough, you might not be adding the ingredients to your blender in the correct order. You should add your liquids first, which will get the blade turning smoothly. Start blending on slow speed and then gradually increasing the speed.
Some Easy Recipe Smoothies
Pineapple Smoothie
20 oz Unsweetened pineapple chunks
1 c Buttermilk
2 ts Vanilla extract
2 ts Liquid sweetener
Mint Leaves–Optional
Drain pineapple, reserving 1/2 cup juice. Freeze pineapple chunks.
Place juice, buttermilk, vanilla, sweetener and frozen pineapple into a
blender container. Blend until smooth. Pour into glasses and garnish
with mint if desired.
Power Berry Smoothie
1 cup cranberry juice
1 cup fresh or frozen strawberries
1 8 ounce container of vanilla yogurt
2/3 cup uncooked oats
1 cup ice cubes
sugar to taste
Place all ingredients except ice in blender. Cover and blend on high for
2 minutes or until smooth. Gradually add ice cubes; blend on high until
smooth. Serve immediately.
Apple Coconut Ginger Smoothie
1/4 c Apple juice
1 pn Coconut — grated OR_ -1 Tbsp coconut milk
1/2 ea Banana
1/4 ts Ginger root — fresh,peeled -grated
1/2 c -Crushed ice — or 2 small ice -Cubes
Blend all until smooth.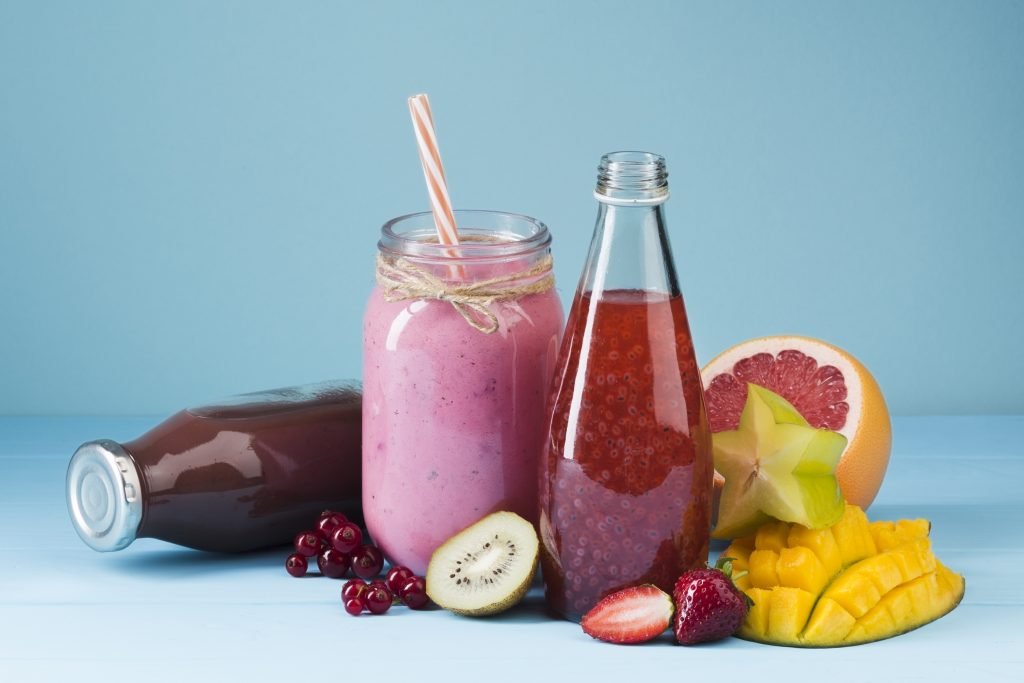 Bahama Mama Smoothie
1/4 cup tofu
1 1/2 cups tropical V-8 Splash or other pineapple/citrus blend
1/4 cup plain non fat yogurt
1/2 banana
Frozen strawberries, pineapple, and mango
water or soy milk to taste/consistency
Optional:
3 or 4 baby carrots (you'll never know they're in there!)
1 tbs. wheat germ or 4-5 almonds
Detoxing, when done right, means eliminating toxins and then feeding our body healthy nutrients, which helps us to renew our ability to keep optimum health. Especially if you are not familiar with detoxing, changing your food regime can be quite a scary thing to do. However, one of the best ways to combat this is a smoothie detox. Preparing healthy smoothies makes you more at ease with your detox diet, as blending is, let us face it, fun!
But what do you need to know before starting a smoothie detox? Firstly and most importantly, you should choose the right ingredients, especially the ones containing antioxidants. They are known to have many health benefits, among which are cancer and heart disease prevention. So keep your eye on those mighty antioxidants and add some strawberries, blueberries, raspberries, tomatoes, mangoes or kale to your smoothies!
Let us have a look at some of the easiest and the best detox smoothie recipes.
Morning Kale Smoothie
Kale is a superfood and, as we already know, rich in antioxidants. Additionally, it is also full of fiber and vitamin A. For a creamy texture, soak kale leaves in water for a few hours before blending. As kale can get easily rotten, freeze the leaves you do not need for later or make some healthy kale chips.
Ingredients:
4 to 5 leaves of fresh or frozen kale
1 whole banana
1 cup of frozen blueberries
½ of diced avocado
1 cup of cold oat milk
Blend all the ingredients and serve with a sprinkle of oat flakes.
Antioxidant Tomato Smoothie
We are undoubtedly all familiar with the health properties of tomatoes. They are packed with all sorts of vitamins, especially vitamins A, C and K. They also improve our skin, improve blood sugar regulation, improve vision and even fight cancer! You might not be too keen on drinking tomatoes in a smoothie, but do not worry, you can easily camouflage its taste with some other fruits and veggies!
Ingredients:
2 cups of fresh tomatoes
¼ cup of natural homemade apple juice (without sugar!)
½ cup of diced carrots
¼ cup of celery
2 cups of ice
Blend all the ingredients and decorate with celery.
Summer Mango Papaya Smoothie
The National Institutes of Health lists mangoes as great sources of vitamin A. Additionally; they are rich in iron and antioxidants and also help with indigestion. Like mangoes, papayas also contain enzymes that boost digestion, while also being a good source of fiber.
Ingredients:
1 mango
1 papaya
2 cups of plain yogurt, low fat
2 tbsp. of fresh lime juice
2–3 tbsp. of honey (to taste)
¼ tsp. of almond extract (or a bit of almond milk)
Do not forget to peel and pit the mango and papaya. Simply blend all the ingredients together and enjoy!
If you found this blog post helpful please pass forward.  Below our newest and most popular health and wellness post.
Identifying the best self-care plan will suit your personality and well being. An effective self-care routines prevents exhaustion and burnouts; and helps you set time for your mental, physical and spiritual health.. Lets design a personal self-care plan that specifically works for you.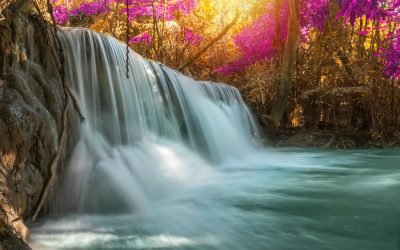 How to Reduce Stress?Stress may affect individuals in many ways, and these may pose an effect on their personal and professional life. Regardless of the things or event that stresses you, it is more important to have the willingness and determination to overcome them....
Your Strategey to Battle Against StressIt's mind-blowing when you stop and think how complex life can be at times. You have to juggle work, relationships, kids, finances, health and what seems like a gazillion other things that get thrown at you on a daily basis. It's...
It is a well-known fact that women like to look and feel beautiful; irrespective of the age, every woman out there always wants to be told that they look awesome, and this is probably why most women strive to utilize every means possible you can think of so as to...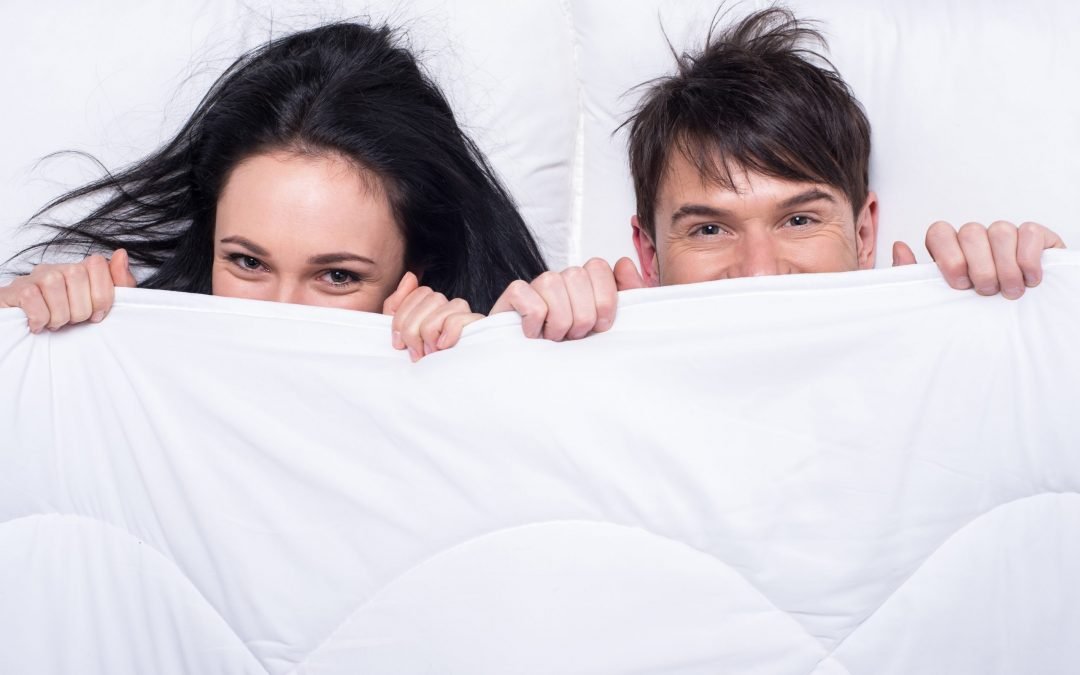 Although most people think that bedtime routines are only meant for children because they need to develop a good sleeping habit, it is also important for adults as well; because as we grow older, the harder it gets to sleep easily. The fact is that no one can ever...