Conquering your breast cancer fears can save your life.  There is an alarming rate of women that are so overwhelmed with anxiety that they postpone their breast cancer screening.  Some avoided them altogether for fear of getting an unfavorable biopsy result or are too embarrassed to expose their breast.  Yet it is this examination that can save a woman's life because if cancer is detected early it can be treatable.
Unfortunately, I too have experienced breast cancer fears, particularly when I was told that I needed a breast biopsy procedure.  I was so afraid of breast cancer that I imagined the worst, but I decided to learn all I could about breast cancer facts, which led ultimately to change my lifestyle.


Conquering Breast Cancer Fears: A Changed Lifestyle
One of the ways to conquer a fear of breast cancer is to take action and learn as much as possible about its prevention and treatments.  When I had my breast cancer scare, I decided to do just that and pursued as much knowledge as I possibly could.  This was my way of conquering my breast cancer fears.
I started learning about how to boost an immune system quickly. When an immune system is worn out it will become too weak to fight cancer, so I found a natural supplement that would support my immune system.  I started with  New Chapter LifeShield Immune Support
 that I found on Amazon.  It has various "species of tonic mushrooms, including organic Reishi, to support the immune system, vitality, and overall wellness."
On the Cancer Fighting Strategies website, you will find an abundance of reliable information on how to fight cancer.  One of the supplements that are mentioned includes extracts from mushrooms such as Reishi, Cordyceps Sinensis, Turkey Tail, and Mitake.  If you're considering taking supplements, it's a good idea to have a registered dietitian evaluate your diet.
I began to take New Chapter immune supplement because it contains some of these mushroom extracts, and I felt that it would help me.
Boosting your immune system by eating well can decrease the risk of breast cancer, so I began to eat more fruits and vegetables (more than 5 cups a day).
Maintaining a

healthy weigh

t is very important as well, so I started to do some exercises at home and went for a 30-minute walk every other day.
A low-fat and low-carbohydrate diet may also help reduce the risk of breast cancer, so I avoided having any trans fat, smoked foods, and processed meat.
Sweets are my weakness, but I did decrease my intake. If you reduce your intake of sugar you will feel less tired and more energetic.
I began eating foods high in omega-3 fatty acids. Tuna, salmon, sardines, kidney beans and walnuts are just a few foods with omega 3 fatty acids.
No one is the same.  There are various factors involved with each individual, so it is important to seek the expert advice of a registered dietitian or physician that can evaluate your diet and recommend a diet that is specific to your needs.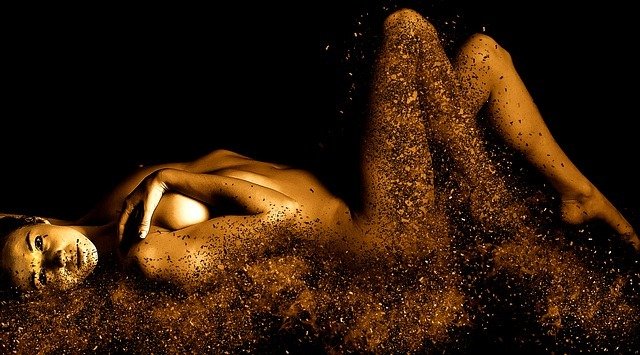 Take Action and Conquer Breast Cancer Fears
Use your breast cancer fears to your benefit.  I know that it is frightening and you are so afraid of dying, but their things you can do to prevent breast cancer.  Have a routine mammogram, if there is something suspicious, take quick action and have a breast biopsy procedure.  The sooner this procedure is done the sooner, you will feel relief knowing that all is well, and the better chances you will have in seeking the right treatment if there is a problem. Becoming better informed will help you make the right decision regarding your health.  You will then be empowered because you know what the next step should be.



Seek the help of others, particularly that of a good doctor and more importantly the support from other women that have gone through this. You are not alone and with all the great advance technology that exists today, there is hope and recovery.
My Breast Biopsy Experience
My biopsy was scheduled for June 23rd the day after my daughter's 8th-grade graduation. I wanted to have this wonderful moment with my family. My 90-year-old father made the trip from Puerto Rico, to join us on this special day.
It is amazing how the fear of cancer can make you feel more grateful and appreciative of what you have. I've always tried being this way, but after losing six people I loved, in less than two years, and having my scare with cancer. I truly believe that every moment is to be cherished.
Well, after getting myself emotionally ready, my breast biopsy procedure was canceled.   In fact, I had to reschedule it twice, because of some miscommunication with my insurance.  I was very upset because I wanted it over!  That's a feeling I guess we all share!
I had to make several calls to finally get it all straightened out, but I was lucky to have really great people help me.  Even though I was worried, I fought through the aggravation and obstacles and persistence truly did pay off.  So no matter the obstacle; push forward and never give up!
Support from Medical Staff during the Breast Biopsy Procedure
After waiting for three weeks I had my breast biopsy procedure.  I was very frightened, so much so, that my blood pressure was very high, and I also held back the tears.
I have to say that I had wonderful people in that room with me, the technician, nurse, and the doctor were all really supportive.  The nurse held my hand throughout the core biopsy procedure and my doctor explained step by step what she was doing.  It was very uncomfortable, but I did not feel any pain because they numbed the area, and within 45 minutes they were done.  I can not tell you how much I appreciated their kindness and support.  I was relieved it was over, but now I had to wait for the biopsy report.
Things happen for a Reason
I believe that everything happens for a reason. People change so that you can learn to let go, things go wrong so that you appreciate them when they're right, you believe lies so you eventually learn to trust no one but yourself, and sometimes good things fall apart so better things can fall together."― Marilyn Monroe
I remembered that a very special lady at my doctor's office said, "things happen for a reason, " and  I agreed.  Although I had to wait what seemed a long period of time to have my biopsy; I did encounter many wonderful people who were supportive, and helped me before and during the procedure.
I felt more enriched at having met them and I learned that even though fear can overcome us, there is always someone there to hold our hands and lead us out of the fear and darkness. What is also amazing is that we all have this inner strength that we can depend on to help us overcome any challenges we may face in life!  You are stronger than you think! Never lose hope!
What ultimately can help to alleviate breast cancer fears is the acknowledgment that you are not alone.  You may not always have the strength to carry on, but with the love and support of other's you can overcome and beat cancer.   As for my biopsy results; I thank God that no cancer cells were found, and the report indicated that the cells were benign or non-cancerous.  I am cancer free, and I am a little wiser, more humbled and most importantly, I am grateful.